Practice Top-Class Veterinary Medicine In Bragg Creek
Practice veterinary medicine in the beautiful foothills of the Canadian Rockies. Grow your career alongside highly skilled colleagues and lovable donkeys. Apply now to Banded Peak Veterinary Hospital, or contact us to learn about career opportunities at VetCare across Canada.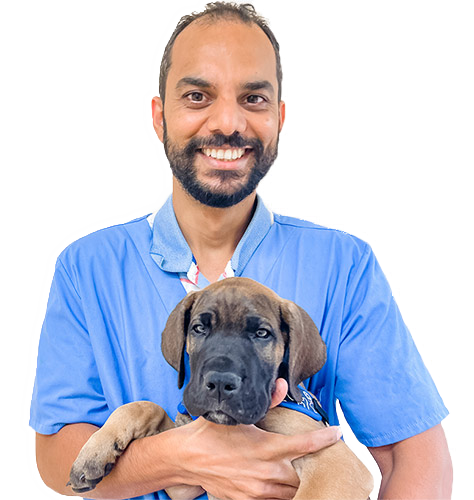 Wood Buffalo Small Animal Hospital is a great institution that has made a massive impact in my life and career. I've learned so much, and I feel lucky to have worked with such a supportive and caring team.
Dr. Sandeep Mehmi, DVM & Aspiring Orthopedic Surgeon
Wood Buffalo Animal Hospital

Contact Us
Whether you're ready to make the move to Canada or just looking to discuss opportunities, don't hesitate to reach out. Our Practice Care Centre Team is ready and waiting on the other end of the line.